Naar Nederlandse pagina Healing op afstand
A lot is possible in the world of healing energy. A healing can be done without touch. Distance does not matter.
I can receive you in my practice in Groningen where we are two meters apart. You can also receive a healing at home or, for example, in Spain.
With healing energy, feeling and (little) talking I can support and help you in various areas. You just receive and don't have to do much more 🙂
Why a remote healing?
Safety. In this time of corona it may be a pleasant option for you to stay two meters away in my practice or, even better, to receive the healing at home or in another place;
It deepens and supports your personal / spiritual development;
Through energy and conversation you come into contact with:
– feeling and experience
– your limits
– your qualities and needs
It provides relaxation, peace and space;
It provides insight and provides support for physical and emotional suffering;
Recovering from stress and burnout;
Processing unprocessed emotions and trauma.
Loving and supportive
Healing energy is voluminous, loving and supportive. A healing is tailored to you, you receive what is good for you at this moment. Healing energy can be very subtle and also powerful, warm or like a fresh mountain air. It can feel like you are being grounded, protected, or lifted. It is always positive.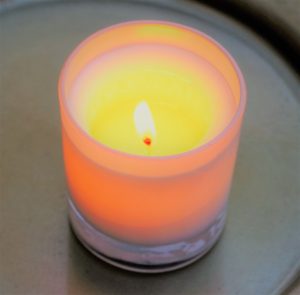 More information
You find more indepth information on the page Distance healing what is it for.
If you have any questions or if you want to make an appointment, you can contact me via
info@praktijkcalendula.nl or mobile: 0643953382
Experiences
Dear Dity,
It was well indicated how I should enter the healing. As a result, I was able to prepare well and enter the healing in a relaxed manner. After we had spoken briefly, I closed my eyes and tried to isolate myself from the outside world. I put on earpieces to close myself off properly. The feeling that Dity was still very close at a distance felt safe! In the beginning I had trouble surrendering, but eventually I got into a good flow. After a while I felt like I was breathing a very pure air, this felt very ethereal. This made breathing and my head lighter. It felt good. I would (as Dity put it) want to weigh down even more and surrender even more. Monday night I dreamed that one was having a migraine attack, I woke up and had a terrible headache. I took some for this and felt it disappear. Tuesday afternoon I suddenly became very tired and gave in to it and slept for an hour. When I got up I was fit and I still feel fit and clear to this day! I hope that this feeling lasts for a while and that I can bring back the feeling of the experience of breathing in the pure air when I need it!
Thank Dity for this wonderful remote healing!
Love,
Harma
Dear Dity,
I look back on a very nice session.
It really grounded me a bit more and allowed me to connect with my feelings.
I have also noticed that in recent days.
Thank you for that,
Nynke
For a while I felt depressed. I had already tried everything (supplements, healthy food, exercise, outside air). At Dity I was allowed to come by for a healing at the safe 2 meters distance.
Very relaxed, and with a slightly lighter feeling than I came with, I left after the healing. The next morning I felt light, and actually a bit corny, that was a long time ago! Since; now a month ago, that heavy feeling has disappeared!
Thank you dear Dity!
"Receiving a phone-call/distance healing from Dity was a very powerful experience. During the session I faced very strong vibrations in all of my body, an intensity I'm familiar with from my own long years' meditation practice. And I was highly impressed!
As a result of my healing question, regarding to a lifelong ongoing handicap, I received the days after answers, that serve me still and entirely. Also, I discovered a very positive healing of my eyesight. I highly recommend Dity van der Meer's healing sessions, for whatever purpose one might search for."
– Peter Marckx, The Netherlands.